3 Tips for when you don't love your current job
If you don't currently LOVE YOUR JOB or BUSINESS right now…
Check out today's video and read below for my 3 top tips on how to love your work!
1. APPRECIATE YOUR JOB – even if you don't love it!
How would you feel tomorrow if it was no longer there for you? How would it impact your life? How would in affect your family? We just never know what will happen tomorrow. But, what we do know is if you don't appreciate what you already have, the universe doesn't help you by giving you something better… it usually takes what you currently have away!
2. LISTEN TO FEEDBACK.
What is your boss or coach saying to you? Are there areas of improvement? This is your ideal chance to work on and improve yourself in regards to your skills and expertise right now where you are. This will also help you enjoy going to work a little bit more tomorrow when you have something specific to challenge yourself with.
3. DO YOUR BEST.
Even if you're currently in a job that you don't really love – do your best! This will not only make you feel good about yourself but you also won't be left with regrets if your job wasn't there tomorrow.
AND HERE IS ONE OF MY BIGGEST CAREER TIPS EVER!!!
You just never know who is watching you. Perhaps another senior manager, client or colleague could see how you work and offer you an amazing opportunity. If you're at work showing up any less than your best self… do you think they will want it give it to you? No! So get to work and be your best self, you just never know where or from who your next best career opportunity will come from.
Did you like today's blog post? If so please share it with your friends and write a comment below.
If YOU need more help to LOVE YOUR JOB or help to transition to one you love, then click on the link below, I am currently offering a few select FREE CAREER STRATEGY sessions, so get in quick as positions fill fast!
FREE CAREER COACHING STRATEGY SESSION BOOK HERE
Live Your Best Life!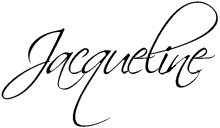 Jacqueline Pigdon – Spiritual Life, Career & Business Coach
To get a copy of my book Love Mondays Now – 5 Steps to a career and life you love! CLICK HERE