What is easy to do is also easy NOT to do!
Today I challenge you to make a simple change in your perception about easy things to do in life that can very often seem not so easy…
Watch the video below (where I have a special guest my beautiful Chinchilla cat Samuel Beau) to find out how you can improve your life with this simple change to two things you do almost every day of your life!
Some of the most simple things in life are easy to do but are also easy not to do…
For example, getting out of bed. The physical action for most people is very easy and you do it every day. However it can also be not so easy if you have the habit of turning off your alarm, rolling over and sleeping in late.
The problem with this is that you can start the day off behind and chase the eight ball all day long. But there is something even worse about this habit, when you have promisee yourself you WILL get up early tomorrow and don't, it's just another nail in the coffin as far as your trust in yourself to follow through on what you set out to do.
Another easy life experience is eating fresh healthly food. Simple buy it, chop it up, prepare or cook it and eat it! However often is it easy not to do this and reach for unhealthy snacks instead.
It all comes down to your perception, which option do you choose? Which will take you towards your goals or away from them? It's your choice and I challenge you to take on a new way of thinking towards what's actually very easy.
Did you like this video? If so leave a comment and share it with your friends.
Thanks for watching and stay tuned for my next video tip 'The problem with instant gratification.'
Live Your Best Life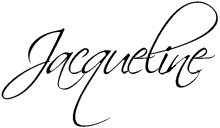 Jacqueline Pigdon, The LOVE MONDAYS Expert is an Australian rowing champion, a spiritual life & career coach, author and award winning entrepreneur! Beginning her career in corporate IT and as an elite sports person she knows firsthand how to achieve goals and make a successful and fulfilling career transition. Jacqueline has dedicated her life to helping other women all around the world do the same and create a career and life they love!
T: +61447728677
E: jacqueline@jinalife.com
www.lovemondaysnow.com
To get a copy of Jacqueline's BOOK 'Love Mondays Now – 5 Steps to a career & life you love CLICK HERE!
BOOK YOUR FREE CAREER OR BUSINESS STRATEGY SESSION CLICK HERE!
To watch this video on You Tube What is easy to do is also easy NOT to do!