Are you feeling unsatisfied due to instant gratification?
Technology is evolving so quickly that we are used to, expect and like getting the things we want, in an instant!
Now this can be a great thing, but it can also cause some issues..
Watch the video below where I outline the problem with instant gratification and how it is causing many people to feel unsatisfied…
Instant gratification doesn't generally allow us to feel good about a really great job well done.
Can you think of something that has taken you a really long time to achieve?
Perhaps you've put hours and hours into it, maybe months or even years.
And then you finally made it!
How satisfied were you? How great did you feel, that you finally achieved your goal?
Even thinking about it now, how happy does it make you feel?
Plus – how much do you value it?
If we're always trying to have instant gratification, getting things so fast, if things come too easily, we miss out on that amazing feeling after we have worked really hard and feel very proud of ourselves.
Today I want to encourage you, if you're on a journey trying to achieve something, and it's taking you a really long time, you know you're on the right path, then stick at it. Keep going! You can do it!
When you do achieve it, you will feel that amazing feeling of completing a tough challenge in your life and complete satisfaction.
I would love to hear of a goal you are trying to achieve right now, that perhaps you've been working on already for a long time. I would love to help you with it!
Did you like this video? If so leave a comment and share it with your friends.
Thanks for watching and stay tuned for my next video tip from the beautiful location of Hamilton Island, Australia!
Live Your Best Life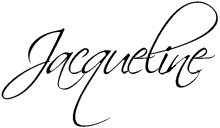 Jacqueline Pigdon, The LOVE MONDAYS Expert is an Australian rowing champion, a spiritual life & career coach, author and award winning entrepreneur! Beginning her career in corporate IT and as an elite sports person she knows firsthand how to achieve goals and make a successful and fulfilling career transition. Jacqueline has dedicated her life to helping other women all around the world do the same and create a career and life they love!
T: +61447728677
E: [email protected]
www.lovemondaysnow.com
To get a copy of Jacqueline's BOOK 'Love Mondays Now – 5 Steps to a career & life you love CLICK HERE!
BOOK YOUR FREE CAREER OR BUSINESS STRATEGY SESSION CLICK HERE!
To watch this video on You Tube Are you feeling unsatisfied due to instant gratification?!