How to determine if you've really had enough
Today I reveal to you how to determine if you've really had enough of your job, business, playing a sport or even your relationship!
Watch my video from the beautiful ski fields at Falls Creek Australia.
HOW TO DETERMINE IF YOU'VE REALLY HAD ENOUGH
Perhaps you have been playing a sport for many years and seem to have lost the fun or drive you once had for it.
Or you think you've had enough of your current job, career or business but are not 100% sure you're ready to let it go.
Maybe you're thinking this same thing about your relationship…
Now there are definitely times in our lives when we have really had enough and it's time to 'hang up the boots' but if we once had such love, drive and fun doing something and it's suddenly or even slowly diminished chances are there's simply something missing.
Here are 2 key factors for you to consider:
1. You're no longer growing, either you've achieved everything you want to in a sport or your business, or you just don't have any new and inspiring goals to strive for. Perhaps your relationship is stagnant because you're not moving forward together towards something important or meaningful.
2. It's time to get some outside help either from an expert or coach to help you re-ignite the love, energy and drive you once had.
What I experienced while skiing at Falls Creek Victoria, Australia was the feeling that I'd had enough. I have always had a great love for skiing and my first day back on this trip was after a long break so I spent it 'finding my feet'. The following day I ventured onto a more difficult run and again I did this on the third day.
But after that I'd had enough and I felt like I could really just hang up my boots. I knew there was more to it and luckily enough my fellow skiing buddies convinced me I should have a lesson.
Now at first I was reluctant, as all the ski instructors I'd had in Australia, New Zealand and Europe simply took me way out of my comfort zone and skiing down double black runs and off the edges of scary mountain cliffs. At this stage in my life I really didn't want to risk get injured or do it simply to say I've conquered the mountain.
However I decided to go along and ended up having an entirely different experience. This skiing instructor took us on a green beginner slope AND TAUGHT US expert technique. How to roll my ankles and knees properly, and how to more effectively distribute my weight.
After this one little lesson I was on fire! I skied all day long and you couldn't get me off the slopes I was having THE BEST time!
WHY?
Because I was growing, I had something to work on to improve myself. If we're not growing, learning or helping others, days can quickly and easily become mundane and boring (even at a luxurious ski resort!) and we can feel like quitting.
Have you ever had this type experience? Are you wondering right now in your life if you've really had enough of something you used to love? Please leave a comment below I would love to hear from you!
If you liked this video please share it with your friends.
Stay tuned until next time where I share '3 Tips on how to make things happen!'
Live Your Best Life!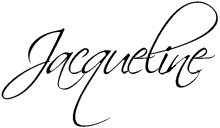 Jacqueline Pigdon ~ Spiritual Life, Career & Business Coach
To get a copy of my book Love Mondays Now – 5 Steps to a career and life you love CLICK HERE!