3 Steps To Make Things Happen In Your Life
Do you wonder how some people seem to fit everything into their busy schedules? Particularly really important things like quarterly family holidays?
Watch my video below where I reveal the 3 most simple steps to make things happen in your life!
(P.S. Be sure to watch until the very end where I make a special snow angel for you!)
HOW TO MAKE THINGS HAPPEN!
Step 1 – Say YES to amazing opportunities in the world in which we live. Make a PLAN!
Step 2 – Book it in advance! When you book things way in advance your calendar is usually free. If you leave it to the last minutes it can often feel just too hard, or there is something else more important you really feel you must get done.
One of the best things I like about booking things in advance, especially like taking a holiday, is that you have a deadline. A goal to work hard towards. Like the ambitious person you are, I know you will want to feel peaceful on your holiday, relaxed knowing everything you needed to get done, got done BEFORE you left.
Sometimes I find the more holidays I take, the harder I work before them to meet the deadline and feel like my holiday is a well deserved rest.
Step 3 – Do it! Just pack your bags and go. Life is too short not to get out there and have fun and experience what the world has to offer.
If you need help organising yourself to fit in the more important things in life, then I welcome you to book yourself a complimentary strategy session with me.
I hope you enjoyed watching my video from Falls Creek Australia as much as I enjoying filming it for you.
Please leave a comment below and share it with your friends too!
Thanks for watching and stay tuned for more video coaching tips coming your way soon.
Live Your Best Life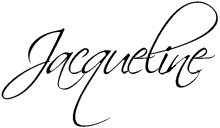 Jacqueline Pigdon – Spiritual Life, Career & Business Coach
To get yourself a copy of my book LOVE MONDAYS NOW – 5 Steps to a career and life you love CLICK HERE