How to spice up your life by getting on the move
Does your life, career or business need a bit of a boost? Would you like a dose of something to spice up your life?
Watch today's video from the beautiful location of Port Douglas, Australia and read below to find out how.
Throughout my career I've noticed that every time I 'get on the move' good things happen. I can pretty much guarantee that as soon as I book a trip people come running to me for help. Even before I tell them I won't be around in person for a while they just seem to know from universal forces and don't want to miss out.
All sorts of other great things happen when I'm on the move too. For example:
1. EXERCISE: There is nothing better than getting on the move exercising to spice up your life by gaining abundance of energy to take action!
2. TAKING A BREAK: Just like athletic training, taking a break away from your usual work and life routine is extremely important. I always find my best ideas when I move away from my home or workplace to rest and do some deep thinking.
3. CONNECTION: When on the move, perhaps it's just getting out of the house or office to see friends or clients, going on holiday, travelling to new places, attending parties, networking events etc. It's here where you can develop some of your deepest relationships and it's your chance to really connect fully with others in person.
So they are my top three tips on how to spice up your life by getting on the move.
What changes do you think you can make in your life today to spice it up? Leave a comment below I would love to hear from you!
Stay tuned for my next video '3 Tips for when you don't love your current job'
Live Your Best Life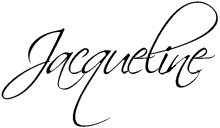 Jacqueline Pigdon – Spiritual Life, Career & Business Coach
To get a copy of my book 'Love Mondays Now – 5 Steps to a career and life you love! CLICK HERE