Will the robots take over your job?
Don't be afraid! Be prepared!
In this video which I filmed in London recently, I share with you a link so you can find out if the robots are likely to take over your job or business industry in the near future…
And my top tips on not being afraid but instead being prepared!
Here is the link to check your job or business industry:
http://www.bbc.co.uk/news/technology-34066941
If you need help to prepare for your future career and design your ideal lifestyle at the same time, then simply request a coaching session with me today.
I hope you enjoyed this video and until next time, I hope you have a fantastic day!
Live Your Best Life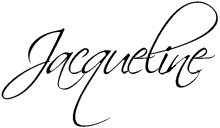 Jacqueline Pigdon, The LOVE MONDAYS Expert is an Australian rowing champion, a spiritual life & career coach, author and award winning entrepreneur! Beginning her career in corporate IT and as an elite sports person she knows firsthand how to achieve goals and make a successful and fulfilling career transition. Jacqueline has dedicated her life to helping other women all around the world do the same and create a career and life they love!
T: +61447728677
E: [email protected]
www.lovemondaysnow.com
To get a copy of Jacqueline's BOOK 'Love Mondays Now – 5 Steps to a career & life you love CLICK HERE!