How to connect your teams across continents
One of the things I do as a Career & Business Coach is connect teams at a deeper level in an office or across continents.
It's important that your teams are in flow and collaborating at the highest level to ensure you get the best out of each and every one of your employees.
I believe in loving what you do, ensuring you're always professional and also bringing FUN into the workplace!
Well why not?! Life is meant to be fun! :-)
Watch today's video where I reveal one of the very cool things I've been doing with two of the teams I coach across continents.
Creating an annual humorous video has been so much fun, it helps teams relate to and see another side to the personalities of team members whom they email and have skype meetings with. And you learn a little bit about your own funny quirky traits at the same time!
If you need help to connect your teams in your office or across continents simply request a coaching session with me today.
I hope you enjoyed this video and until next time… have a fantastic day!
Live Your Best Life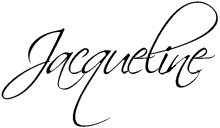 Jacqueline Pigdon, The LOVE MONDAYS Expert is an Australian rowing champion, a spiritual life & career coach, author and award winning entrepreneur! Beginning her career in corporate IT and as an elite sports person she knows firsthand how to achieve goals and make a successful and fulfilling career transition. Jacqueline has dedicated her life to helping other women all around the world do the same and create a career and life they love!
T: +61447728677
E: [email protected]
www.lovemondaysnow.com
To get a copy of Jacqueline's BOOK 'Love Mondays Now – 5 Steps to a career & life you love CLICK HERE!