The problem with wanting everyone at work to love you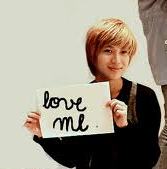 We all like to be liked and loved but trying to make this happen is a goal you can never achieve.
The problem is, if you are too busy trying to get everyone at work to like you, you can fall victim to losing focus on what is most important, also losing respect.
Many people don't think they are trying to get everyone at work to love them but don't be mistaken.
Be aware of doing things that are not in the best interest of your company but you choose to do so because you don't want to risk a colleague, client or boss being upset or feeling badly towards you.
I know you still might be thinking no I wouldn't do that but would you?
If your best friend was doing something stupid, if you're a great friend you wouldn't be afraid to tell them so.
What about your boss?
Hmm… now have I got your attention?
The easiest way to know if you have a problem with wanting everyone at work to love you is if you answer yes to either one of these questions:
Do you get upset, frustrated or angry when someone doesn't like or love you?
Are you tired of trying to keep everyone happy that you become frustrated that you're not getting what you want?
What are your thoughts on this topic? Write below so we can have a chat!
Thanks for watching and until next time…
I hope you have a fantastic day!
Love Mondays Now!