Merry Christmas & Happy New Year for 2015!
I've created a short Christmas video message for you with my 2 easy tips for this festive period! Please go ahead and watch it now!
Wishing you, your family and friends a wonderful Christmas and New Year!
I look forward to seeing you in 2015!
Live Your Best Life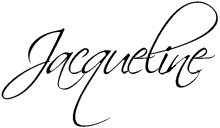 Jacqueline Pigdon, The LOVE MONDAYS Expert is an Australian rowing champion, a spiritual life & career coach, author and award winning entrepreneur! Beginning her career in corporate IT and as an elite sports person she knows firsthand how to achieve goals and make a successful and fulfilling career transition. Jacqueline has dedicated her life to helping other women all around the world do the same and create a career and life they love!
T: +61447728677
E: [email protected]
www.lovemondaysnow.com
To get a copy of Jacqueline's BOOK 'Love Mondays Now – 5 Steps to a career & life you love CLICK HERE!