The TALENT DYNAMICS Training Program
Psychological Profiling

#1. Psychological Profiling – Talent Dynamics is the world's leading profiling test for employees and entrepreneurs that has been used by over 500,000 people around the world to find and follow their flow.
If you have challenges achieving your goals in your business, if you think your team could get along better, improve their output, reduce stress and become more engaged and enthusiastic about their work and your company vision, then Talent Dynamics is the perfect tool for you!
I believe to live a fulfilling life, run a successful business and make a positive difference in the world, we all need to love the work we do.
When each employee in your business understands themselves at a deeper level, when they are utilising their natural strengths and talents and are passionate about what they do; they will exceed expectations and together your team will become successful in achieving your company goals.
Emotional Intelligence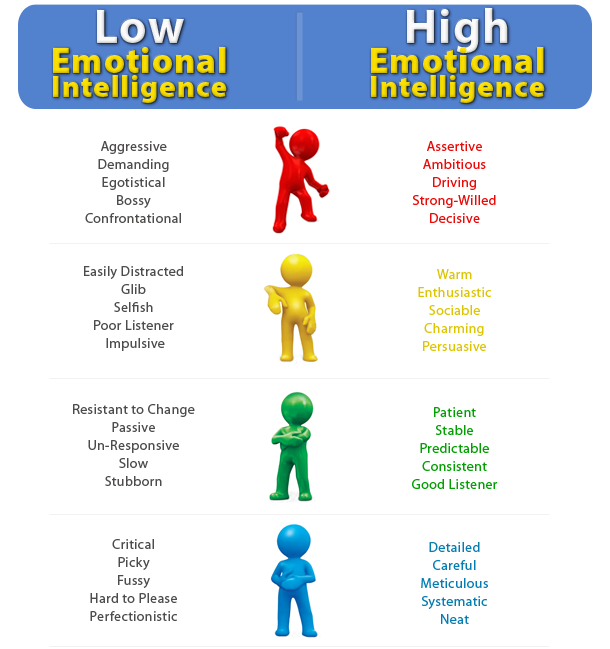 #2. Emotional Intelligence - is the capacity to be aware of, control, and express one's emotions, and to handle and develop outstanding interpersonal relationships.
Emotional intelligence is the key to both personal and professional success.
In this training program, I will teach your team how to increase their emotional intelligence and help you improve the match between an employee's greatest strength areas and the job they are doing.
When your team understand their profile and the profiles of all the others within your organisation, it gives permission for people to be themselves, to get into their natural flow, to stop comparing themselves to others of different profiles and actually respect others for their differences and the value they bring to the team.
Communication is a is a key factor in the success of your business, how you communicate to your customers, with each team member and understanding your very own inner dialogue.
In today's world, people's emotional intelligence is often rated of higher importance than their intellectual factors. To enable one to understand others, one must first understand themselves. Once your team know which personality type their are from taking the Talent Dynamics Test and attending my Talent Dynamics workshop it will enable them to improve how they interact with each other and make team building and business management greatly more effective.
Growing Your Team

#3. Growing your team - not only is this training program perfect to enhance the communication between your current team members, but it will help you when hiring new employees in three easy steps, increase team bonding between offices of different locations, different cultures and to all better work together to achieve business growth opportunities.
Training Needs Analysis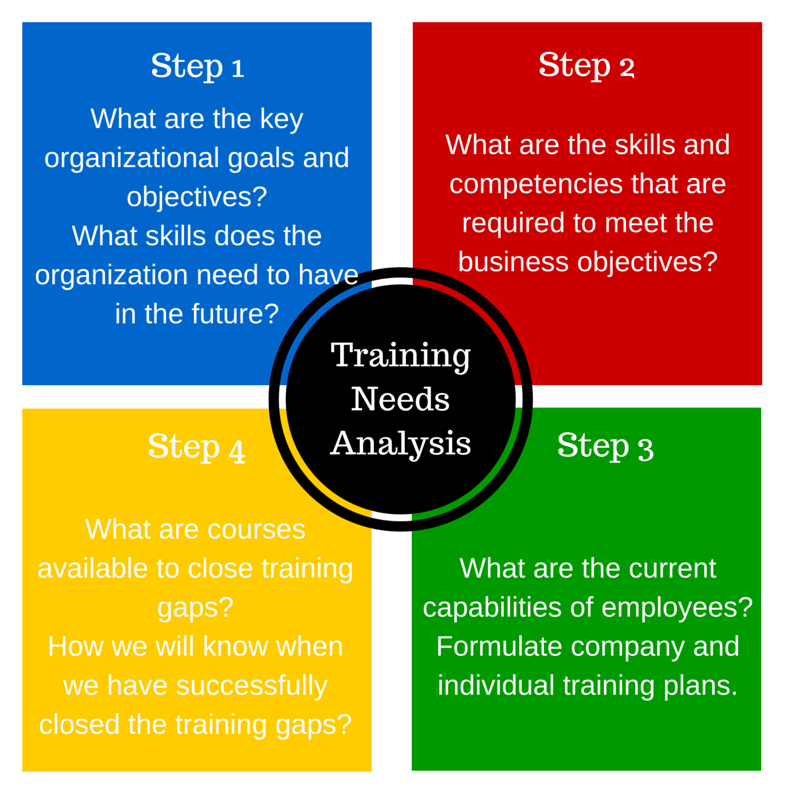 #4. Training Needs Analysis - It's essential to understand what skills and knowledge exist within your current or new and expanding team. Do you have the right people in the right roles to operate your business with excellence?
In this training program I will help you ensure that your team have the necessary skills and knowledge to achieve your long term strategic plans and assist in bringing required skills and knowledge into your business via further training of current staff and/or recruitment and hiring strategies.
From conducting a training needs analysis within your team at all levels, I will also identify any professional and personal requirements to ensure you and your team will successfully meet the strategic plans of your business.
Grow your business & your team by getting into your natural flow…
As a Talent Dynamics & Wealth Dynamics Performance Consultant I will take you and your team through Genius U
"Everyone is born a genius, but if you judge a fish by its ability to climb a tree, it will live its whole life believing that its stupid."
The Talent Dynamics Profile Test
Are you inspired to Find Your Flow for yourself and your team?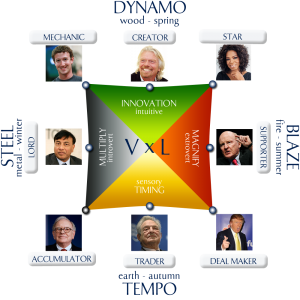 By taking the Talent Dynamic Test you and your team will learn what your profile means, and how to use this information to get into flow.
You will see that Wealth Dynamics is far more than a profiling tool. It is both a language of entrepreneurship which allows us to tune in to the concept of flow and it is a map of wealth. It allows us to see that wealth has a place for all of us, provided we follow the path that lets us shine.
From taking the test you and your team will learn which of the 8 profiles you are, and how to use this information to grow your effectiveness in the workplace, as a leader, to grow trust and flow in the way that is natural to you.
I will help you recognise how you naturally create value, and how you naturally grow that value through the people and processes in your business. You will see how your own natural path directly links with how you and your managers lead, how you perform best in a team, and how you can most effectively impact the organization that you work in.
The principle behind Talent Dynamics is that individuals, teams and companies are at their best when they are in flow. Put simply, flow is your path of least resistance. While many profiling tools exist, Talent Dynamics provides an explicit path to building trust and flow. Here are the biggest benefits to focus on when using Talent Dynamics:
Find your flow, reclaim your time
Clarify your natural path
Grow a high performing team
Accelerate your company's financial success
Achieve your true potential both in business and in life!
Wealth Dynamics Spectrum Test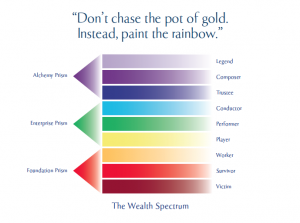 "Be still like a mountain and flow like a mighty river."
Running your own business should be exciting, rewarding and fun. Yet, too often, it can be overwhelming and a struggle. When understood and used effectively, Wealth Dynamics can be one of the most powerful tools you can use to bring clarity and direction to your entrepreneurial journey.
Creating a River
Roger James Hamilton creator of the Wealth Dynamics Spectrum Test talks about how entrepreneurs should not focus at chasing water upstream, but create a river of flow. There are trillions of dollars flowing around our planet every day, so you don't need to make money; you simply need to direct it.
"Wealth isn't about making money. It's simply about good plumbing."
What's the plumbing like in your business?
As a business owner on my training program you can take the test to find which of the 8 entrepreneurial path best fits your natural strengths. The Wealth spectrum test will give you a clear picture of which of the 9 levels along your path you're currently at. When you enrol in my training program I will help you step up to the next level following a specific strategy which aligns with your personality profile.
How does it work?
We deliver our Love Mondays Success Training Program to businesses in the Financial Services industry and other business sectors who want to create harmonious, thriving, fun, innovative and effective teams, exceed their business growth goals and make a positive difference in the world in what they do.
This training program is delivered in person in your office in Australia or via online video conferencing internationally.
If this sounds like you, then simply book yourself a FREE 30min strategy call with me to get started!
SPECIAL COURSE BONUSES
When you sign up for The Love Mondays Success Program you will receive the following fantastic bonuses!
BONUS 1

Talent Dynamics Test tokens for all your team members! Valued at $97 each.

BONUS 2

The Wealth Dynamics Spectrum Test tokens for your partners and leadership team.

BONUS 3

Video – how to schedule your week to stay in flow.

BONUS 4

The 1-2-3 Talent Dynamics Strategy to hire the right people you need in your team to create balance and flow.
Watch the "FIND YOUR FLOW" Lucozade video to give you some inspiration for flow, fun and productivity in your business!
I look forward to hearing from you!