About Victoria Rabe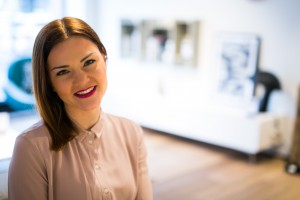 I began my career in 2001 as a Sales Team Assistant for a global printing industry company in Germany. I learned firsthand how to offer customers all the components needed, tailoring to their requirements for successful business operations.
I changed my life in 2015 by working with my own coach and trainer Jacqueline Pigdon. It ignited my passion for coaching and helped me to learn and understand how to change my thoughts which positively changed the result I was getting in my life. With my business experience, humour and my natural compassion for people I decided to start a journey of coaching and helping others with everything that I´m learning from my coach. I find that having your own coach helps you to find your purpose for a better life, where every day feels like a holiday.
With a passion for purposeful travel and a vast understanding of different cultures, I can help you discover your purpose, define your ideal career and help to achieve all your goals in life!
Inner Spirit by focusing on inner spirit and mindset and understanding yourself at a greater spiritual level. This helps eliminate self-limiting beliefs and road blocks that have been holding you back in the past.
I offer an easy first step process to start working with me and enjoy developing long term relationships by working with my clients as they move through their life goals and set new exciting and challenging goals for the years ahead! I will help you to find your honour and value worth as a woman in your life.
Testimonial
Victoria has an uplifting and positive way about her and I immediately warmed to her. She radiates positivity and is gracefully self-assured, and what struck me, was the deep level of care and consideration she has for her clients, which shines through during the sessions. Victoria is brave and has the courage to question things and not just take them at face value. At times, Victoria was unrelenting in challenging me as to why I felt a certain way about a problem, as I imagine she knew that my I was being limited in my thinking and as a result, hindering my process towards my dreams. I found this a reassuring demonstration of her level of care, and it forced me to question myself, and I know that I now challenge those negative thoughts, the way Victoria did with me

I found it thrilling for my thoughts to be scrutinised in a way that made me re-think the negative patterns that I had unintentionally begun to adopt.
Victoria's deeply perceptive and often spiritual insights, coupled with her very practical and grounded approach, meant that I felt I could discuss the 'big blue sky' thinking with her, but she gave me the tools of how I could carry out those tasks. Being a creative, I find I'm often idealistic and can live inside my head – thinking rather than doing – and which can cause me to procrastinate. Having Victoria by my side, meant that it gave me the push to get started on those projects, which I have never looked back on.
Victoria has a passion for helping others. It is clear that Coaching is her life's work. Even though Victoria was 'in-training' for our programme, I always felt that she was a true professional and fully established in her field. It always made the sessions such a joy, as her love of Coaching is so evident and it radiates from her, through her infectious smile and great sense of humour.
I get the impression that a strong value system underlines Victoria's approach to what she does. She has a strong moral compass, which I found deeply reassuring and I was very inspired by her determination to grow her Coaching business, in a way that is true and honest to all, which really has inspired me too!
I am so excited that Victoria and I will be working together in the future on a mutual project with her Coaching and my Styling work, and can't wait to introduce her to my clients, who I am certain will also see the great value that she brings and how she can really make such a huge positive difference to their lives. She certainly did to mine. I feel a richer person for having met Victoria.
Zoe Hawkins – Stylist – London United Kingdom